CHIMNEY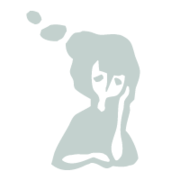 樹脂や布を使った、アクセサリー&布雑貨や、オブジェ、
フィギュアなどをハンドメイドで制作しています。
My brand "CHIMNEY" makes hand-crafted accessories and miscellaneous goods, using resin, candles and cloth as raw materials.
For resin goods, CHIMNEY shapes a model out of clay, makes a mold, then replaces the clay with resin. After being filed down and given some color, the accessory is good to go.
CHIMNEY accessories are based around the concept of "figures that entice you." We would be delighted if we could soften everyone's facial expressions even a little bit.
[web]
http://chimney.moo.jp/
[web shop]
http://chimney.shop-pro.jp/
▶
Facebook
▶
Sumally
▶Twitter&instagram
@takochin